The Development Bank of Jamaica (DBJ) does not lend directly to promoters of projects. The DBJ funds are channelled through AFIs for on-lending to sub-borrowers engaged in the productive sectors. AFIs provide the credit evaluation and loan supervision.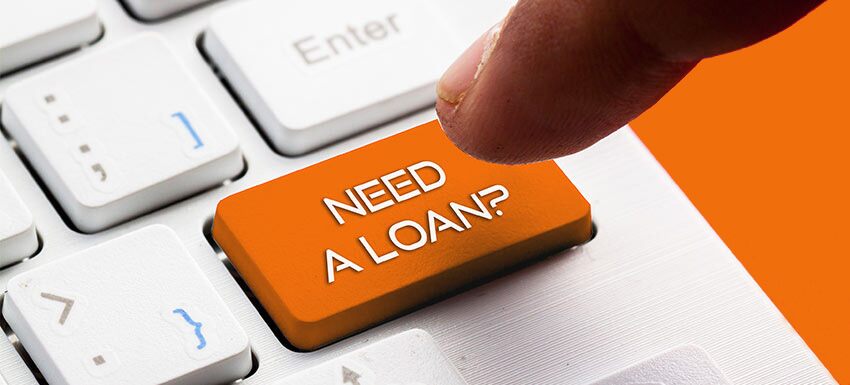 Applying for a DBJ loan is easy and includes clearly defined steps as follows: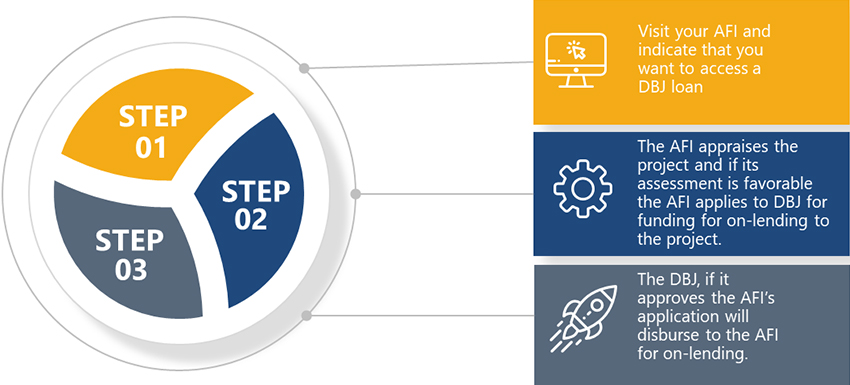 Business registered in Jamaica (as well as farmers registered with the Rural Agricultural Development Authority (RADA)/Ministry of Industry, Commerce, Agriculture and Fisheries).
Valid Tax Compliance Letter (TCL).
Project must be legal, technically feasible, financially viable & environmentally sound.
Projects must be able to generate new jobs and earn or save foreign exchange.
Loan application must be approved by an AFI.
Loans are processed strictly by your financial institution that bears the credit risk for each application.  
It is recommended that applicants speak with their relevant business banker to determine the specific requirements of the AFI which, generally, may include but is not limited to the following:
Business registration (both trading as and limited liability registration)
Proof of income (recent copies of audited financial statements, bank statements, cash flow projections, pay slips, etc.)
Proof of collateral (cash, securities, assigned life insurance policies, shares, real estate, motor vehicle title, plant & machinery, etc.)
Business and/or strategic plan may be required.
Applicant's ID & TRN
Regulatory approvals (where applicable)
The ability of the financial institution to validate your business revenues or earnings will simplify the loan application process. One sure way to address this is to pass all income earned through your business bank account. This simple practice done consistently creates a financial footprint and puts your business in a better position to access loans.
It is also recommended that, as soon as you start trading, you register your business.
Keep proper accounting records – from your receipt books to raw material purchases, to your profits earned. Keep your records!
Please note that Approved Financial Institutions may have varying requirements based on their credit risk management policies, so explore your options to see which one is right for you.