By 2030, the DBJ is Latin America & the Caribbean's leading development finance institution that drives sustainable development and contributes to innovation & broad-based socio-economic growth in Jamaica and the region.
The Development Bank of Jamaica, through its customer-centric approach, provides opportunities to all Jamaicans to improve their quality of life through development financing, capacity building, Public Private Partnership and Privatisation solutions, in keeping with Government policies and sustainable development goals.
The Development Bank of Jamaica is a wholly owned Government company created in 2000 as a result of mergers with other development-related institutions that included the Agricultural Credit Bank of Jamaica, the National Development Bank of Jamaica and, in 2006, the National Investment Bank of Jamaica.
The DBJ provides, to all levels of Jamaican entrepreneurs, a range of services that includes:
The DBJ facilitates economic growth and development across all sectors and includes all Jamaicans, regardless of socio-economic strata, in its quest to meet the Vision 2030 goal of making Jamaica "the place of choice to live, work, raise families and do business."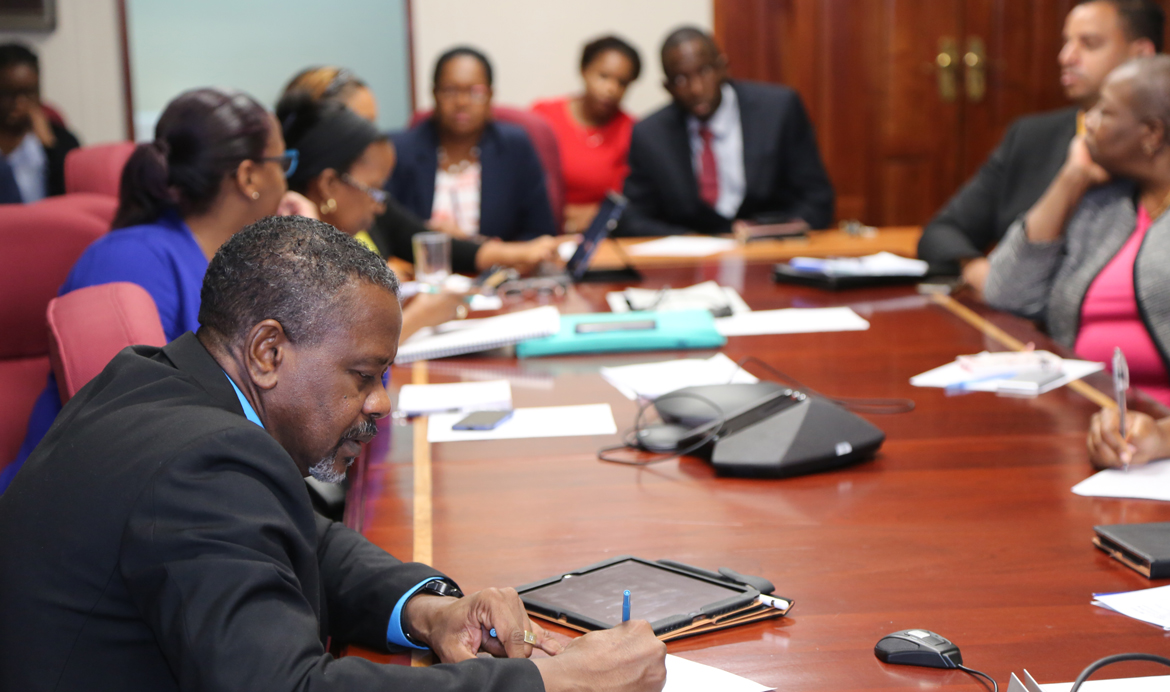 While the DBJ provides funding and technical assistance to large projects, it has expanded and improved its assistance to micro, small and medium-sized enterprises (MSME) which are widely recognised as the engine of economic growth and development, especially in small economies.
The DBJ supports Jamaican businesses through the provision of access to financing, support services and a partial guarantee facility. The Bank also facilitates investment, by all Jamaicans, in publicly-owned entities through the Public-Private Partnerships and Privatisation (P4) programmes, allowing the Government to transfer the ownership, management and operations of public assets to the private sector which is better able to efficiently operate them.
The DBJ utilizes its own resources and also borrows funds from external financial institutions for on-lending through its network of partner financial institutions.
The external sources which provide funds for on-lending include, but are not limited to, multilateral agencies such as the International Bank for Reconstruction and Development (World Bank), Caribbean Development Bank, China Development Bank, Inter-American Development Bank, European Investment Bank and the Organization of Petroleum Exporting Countries Fund for International Development.
Domestic sources of funding include the Ministry of Finance and the Public Service, and the National Insurance Fund.
Each lender stipulates its applicable terms and conditions, has its own reporting requirements and provides funds for specific purposes.
The DBJ does not lend funds directly to individuals. Instead, its products and services are provided through partner institutions that include Approved Financial Institutions (AFI), Micro Finance Institutions (MFI), Business Development Organisations (BDO), and Business Support Intermediaries (BSI), among others.
The Bank's funds are channelled through a network of AFIs – that include a variety of organizations such as commercial banks, credit unions, and investment houses – and MFIs, which provide the initial credit evaluation and loan supervision before on-lending to clients.
The relationships with AFIs and MFIs are critical to the work of the DBJ as, through these institutions and their island-wide network of branches, the Bank's products and services are easily accessible.