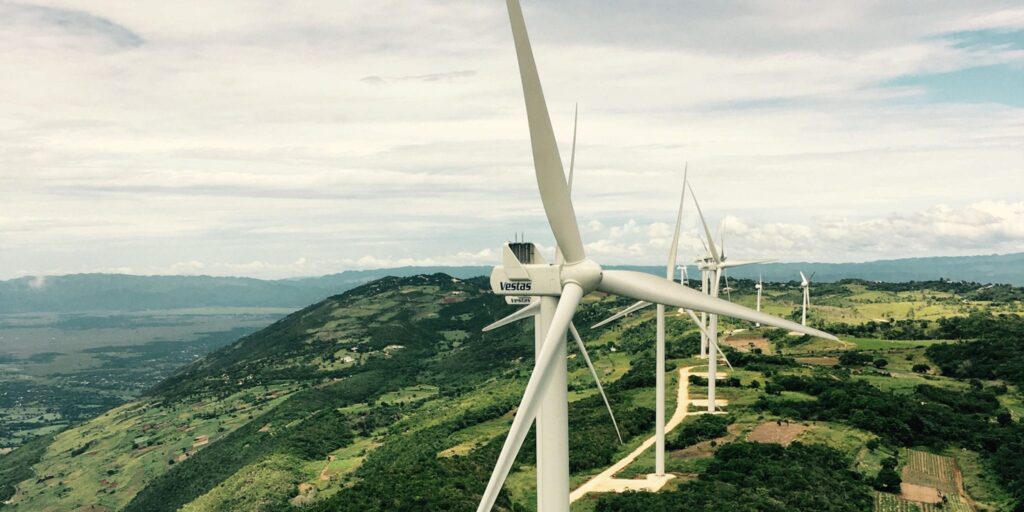 Background
Wigton Windfarm Limited, a subsidiary of the Petroleum Corporation of Jamaica (PCJ), is the largest wind energy facility in the English-speaking Caribbean. Located in Rose Hill, Manchester, WWFL commenced operations in 2004 with 20.7MW capacity, then expanded to 38.7 MW in 2010 and to 62.7MW capacity in 2016.
Project Description
WWFL's mission is to provide and/or facilitate increased wind energy development along with other renewable energy sources for the generation of electricity, thereby contributing to the diversification of Jamaica's energy mix.
Key Highlights:
The projected total plant output of WWFL is 164,775 MWh per year. WWFL currently accounts for 6.2% of the grid's installed generating capacity and 3.7% of Jamaica's electricity generation.
Status
In April 2019, the Wigton Windfarm Limited offered 11 billion shares at $0.50 each to the public.  The offer was over-subscribed by over 158% with the Petroleum Corporation of Jamaica (PCJ) successfully raising $5.5 billion for their 100% shareholding in Wigton Windfarm.  Wigton was listed on the Jamaica Stock Exchange on May 22, 2019 and registered 31,200 shareholders (including over 11,700 new investors).